Clothes breed, don't they? I swear I've gone through my clothes every time we've moved. Each time I've saved certain pieces attaching some sort of sentimental feeling to them or just hoping I'd fit in them again. Yeah... So now we're in this house and Birch and I are feeling the spirit of renewal and purge. New Year resolutions abound and I am not the only offender when it comes to clothes hoarding. I cannot tell you how many shirts Birch has with holes and/or unspeakable stains. I mean, he's had most of them since middle school. MIDDLE SCHOOL. I'll remind you, he's 32. Yeah. So while I reassemble Birch's wardrobe with appropriate wear, I'm shredding unthinkably ridiculous shirts and things for a rag rug and cutting up squares of the nicer prints for a quilt. The rest... well, I don't really know what to do with the rest. The whole point of these clothes is that they are not fit to be worn so I don't want to drop them at Goodwill or anything.
My personal resolution for myself is that any new clothes I purchase must fit these requisites:
It fits me NOW.
It makes me feel BEAUTIFUL and FIT.
It goes with clothes I already OWN.
It is HIGH QUALITY and will last over a years' worth of wear without warping or fading.
Very simply, I haven't made it a priority in my life to primp everyday, but I've begun to feel like I'm letting go a bit hence the rules above. No more clothes that fit poorly, no more that shrink or warp with one washing, and no more struggling to find something to wear out. I don't want to just be buying things all the time. I want each purchase to be calculated, budgeted, and thought out.
There is also the issue that my life is somewhat erratic when it comes to clothing needs. This is true of us all, right? So our closets have to accommodate different needs and occasions. Mine vary thusly:
Clothes able to be covered in chicken nastiness.
Clothes for date nights and parties.
Comfort clothes for sick days.
My most recent purchases since this resolution have been mostly from Anthropologie, but I'm looking to Etsy and its many sellers creating handmade items from organic, fair trade cotton, etc. Leggings, especially. I swear I've died and gone to heaven looking through the various shops for leggings. I swoon just thinking about it.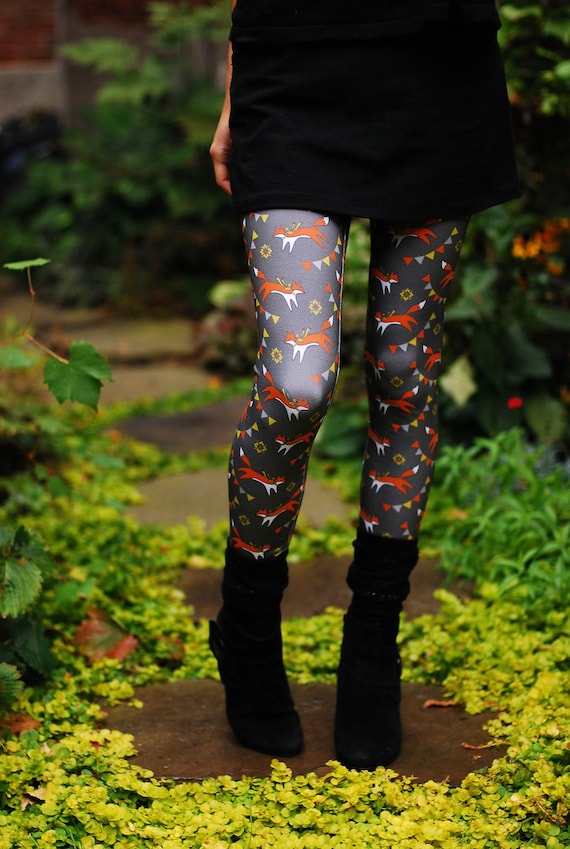 Fox print leggings by Supayana; image courtesy of seller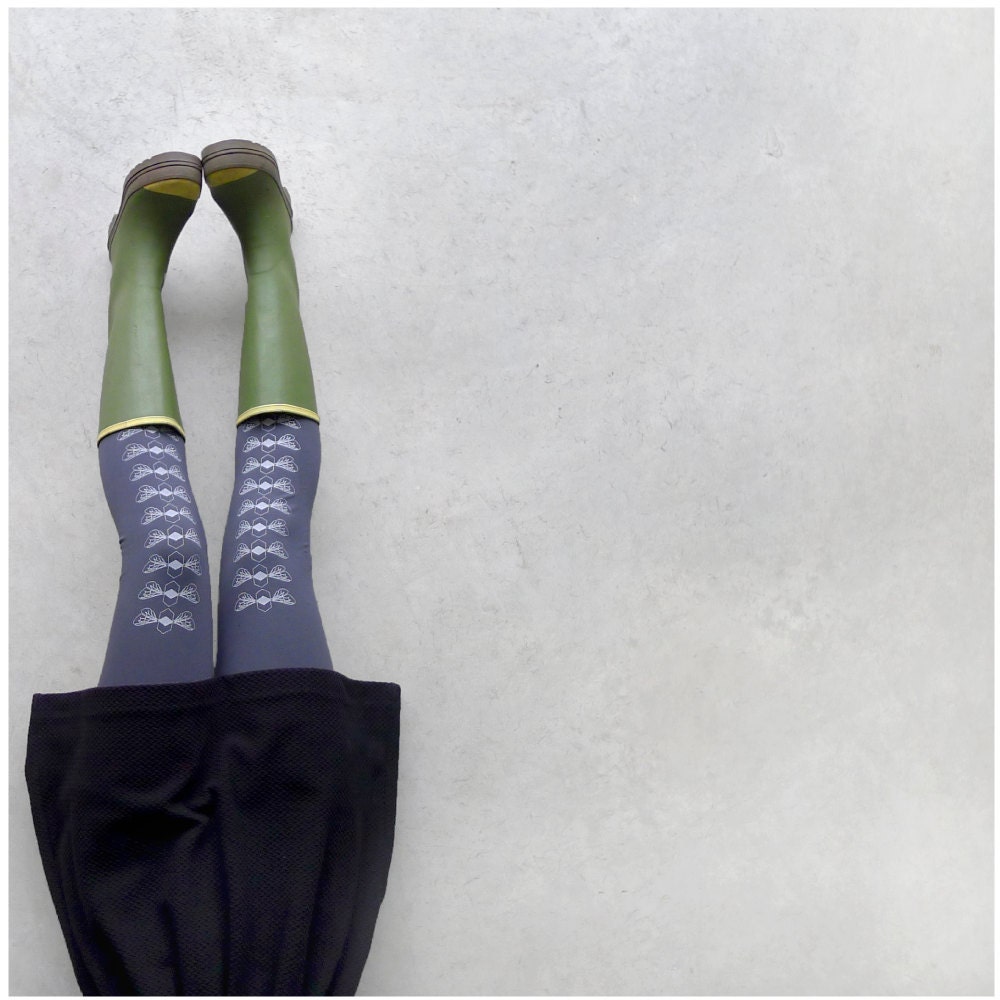 The Bees Knees leggings by blackbirdtees; image courtesy of seller
As you can see, I have an affectionate love affair with Color and Pattern. They are jealous of each other at times, but when the three of us get together all at once it's just steamy and fantastic.
The last step of sorting is storing! I have a few ideas floating around and a Pinterest board I'm slightly ashamed to call my own. With literally nothing to show for all the planning in my head, Spring isn't going to pass by without this project cementing itself on the checked-off list. That is paramount.
Love to you all. What are your favorite pieces of clothing? What do you have your eye on?